Sawmill and wood processing capabilities SOLUTIONS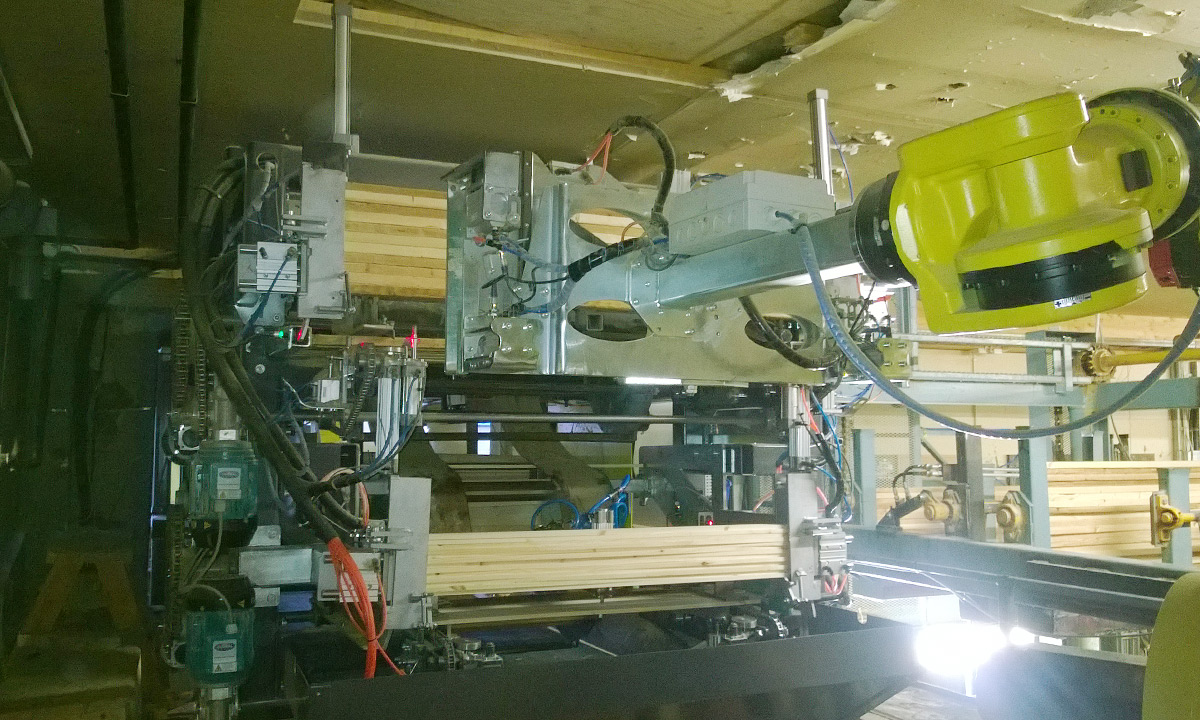 We have the solutions to meet the needs of wood processing capabilities , ever since the log has been sawn molding. We have provided a variety of solutions for further processing in the mechanical wood : mm splinting , pallet manufacturing , packaging , package discharge feeders.
Use of the robot also increased our deliveries on a number of different work phases , such as the bar processing , pallet manufacturing , filling cartridges , packaging , grading , etc .