Frontpage
WE ARE THE INDUSTRIAL ROBOT , automation and conveying systems expert.
Oy RobotiON Ltd is a reliable, intelligent and tireless industry, robotics , automation and conveyor systems in a reliable expert.
Fanuc Nordic's official partner robot applications, our customers can be sure of the reliability of delivery . Through remanufactured robots also used. We offer ready-made solutions can be found in more than one sector as an example of packaging, palletizing, bending, milling, welding, turning and handling the bar. Robotion have made cells using 3D kamerasystem and Force sensor system. Automation of production is a sure way to maintain the competitiveness of the ever- tightening to boost production.
Products for all industries
Metal
The sawmill- and wood-processing industry solution

Pallet industry

Packaging machines and lines

Plastics industry

Electrical and software

Conveyors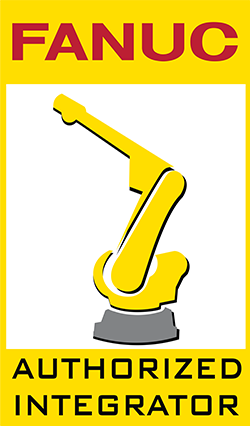 Contact
Oy Robotion Ltd
Tehtaantie 5
68700 Teerijärvi
info@robotion.fi
+358 (0)500 776 033
+358 (0)40 771 4173